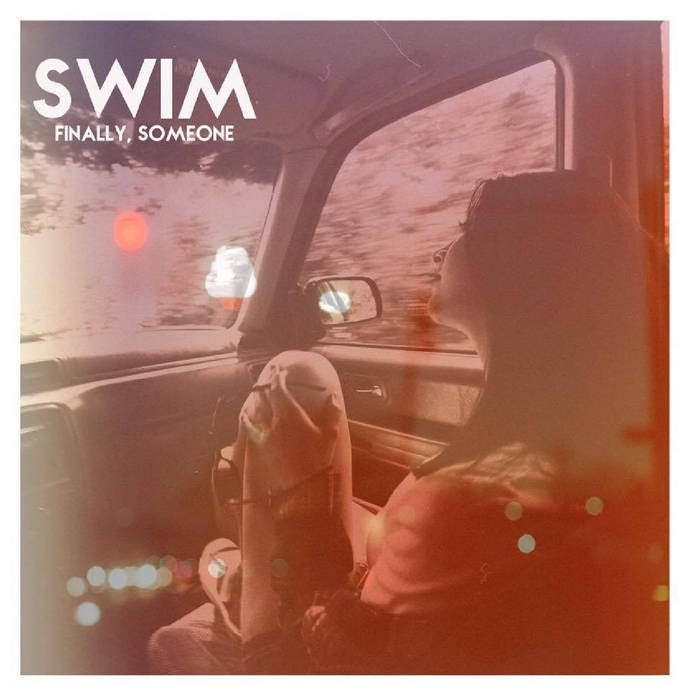 Following their first semester of their freshman year of college, D'Angio and Morelli returned to Long Island to join McCaffrey and Riviezzo on a three-day retreat to Studio G in Williamsburg, Brooklyn, where they got to work on their sophomore EP, "Finally, Someone." The EP was produced, mixed, and mastered by Nick Zinnanti of ZIN Records during the spring or 2017. The band would finish the EP in the summer of 2017 following a week-long songwriting retreat in Rangeley, Maine, where the band stayed in McCaffrey's family cabin.

As a follow-up to the self-titled SWIM-EP released in 2015 with Iaquinta and Aigotti still in the band, Finally, Someone was meant to redefine the band's sound as one which could live in the alternative, pop-rock world while also establishing McCaffrey and the group's primary lyricist and McCaffrey, Riviezzo, Morelli, and D'Angio as the group's songwriters. The songs were written from late 2015 through early 2017, and together they work to describe the stages of a young romance and all of the associated ups and downs.
SWIM is: 
Dan McCaffrey
: Vocals
Nick Riviezzo
: Guitars and Programming
Pat Morelli:
Bass Guitar and Keyboards
Brian D'Angio:
Drums and Percussion
Engineered by Tony Maimone, Assisted by Mark Schwartz, at Studio G Williamsburg, NY
Additional Recording by Nick Zinnanti at ZIN Records Calverton, NY
Mixed and Mastered by Nick Zinnanti at Zin Records, Calverton, NY
Album Produced by Nick Riviezzo and Dan McCaffrey
Cover Photography: Trevor Munch
Cover Model: Samantha Hoffman
Design: SWIM
1. Intro 
2. Fall Into Me 
3. Fever 
4. Special 
5. Pieces of Your Heart 
6. So Close 
-
All music written by Dan McCaffrey, Nick Riviezzo, Pat Morelli and Brian D'Angio. Lyrics by Dan McCaffrey except for 4. Lyrics by Dan McCaffrey, Nick Riviezzo, and Pat Morelli, and 5. Lyrics by Nick Riviezzo and Dan McCaffrey.
released June 14, 2017